[ad_1]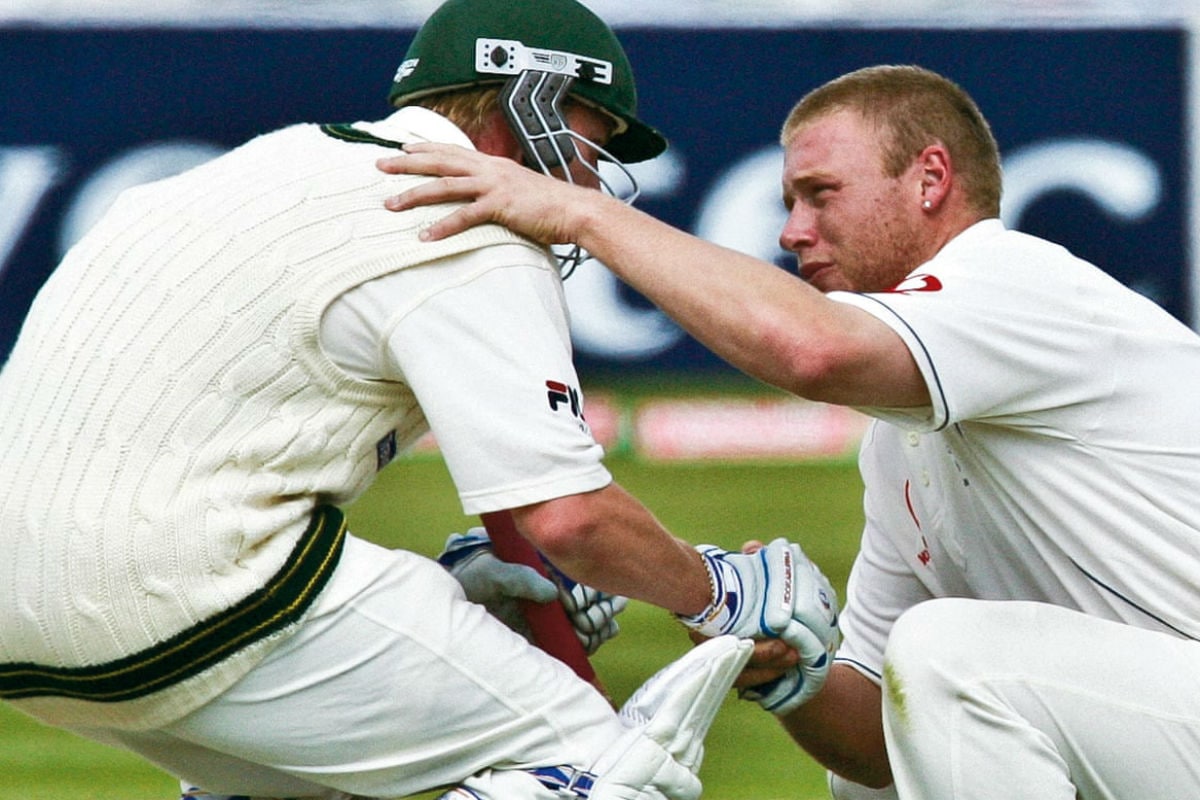 While some remember it as the greatest Test of all time, some call it the best Ashes Test ever.
It was the second Test of the 2005 Ashes series, and England had already lost the first Test by a massive 239 runs. After such a thrashing, few would have tipped England to win the second Test and Birmingham, and fewer, to win the series 2-1 from there.
Batting first, England piled on 407 runs, courtesy of half centuries from Marcus Trescothik (90), Kevin Pietersen (71) and Andrew Flintoff (68). In reply, the visitors were bundled out for 308 runs, with Flintoff and Ashley Giles picking up three wickets each.
In England's second innings, Shane Warne and Brett Lee destroyed the hosts by picking up six and four wickets respectively. England were all-out for a paltry 182 runs, giving a target of 282 for Australia to take a 2-0 lead in the series.
The chase wasn't a smooth one and Australia were already eight down and over a 100 runs behind at the start of the fifth morning.
Warne and Lee put on a spectacular partnership to get the visitors close to the target. But there a sting in the tail as Warne was dismissed hit-wicket for 42 off the bowling of Flintoff.
However, Lee hadn't given up hope yet as he along with Michael Kasprowicz got them to winning distance of the Test. And just when the Aussies where three runs short of the target, Steve Harmison bowled a short delivery and Kasprowicz gloved it which was caught expertly by wicket-keeper Jones.
Australia lost the match by 2 runs and the picture of Flintoff consoling a heartbroken Lee became one of the most iconic Ashes images of all-time.
Former Australia skipper Ricky Ponting has said the 2005 Ashes was one of the most enthralling contests that he has been part of.
Ponting was asked by Australia batsman David Warner to talk about some of his greatest Ashes memories on Instagram.
"It was my childhood dream to play some Ashes cricket. I have played in eight or nine Ashes series so there are some fond memories and then there are some which are not that fond memories," Ponting said in Instagram video he uploaded after Warner's request.
"One such not so fond memory includes the 2005 Ashes series, where we were beaten by Michael Vaughan's England. It was probably one of the all-time great series, Vaughan's team was too good. We won the first Test at Lord's but then came the Edgbaston Test, it was one of the all-time great Tests and we came up short, then in the third Test we had to battle it out for a draw," he added.


[ad_2]

Source link