[ad_1]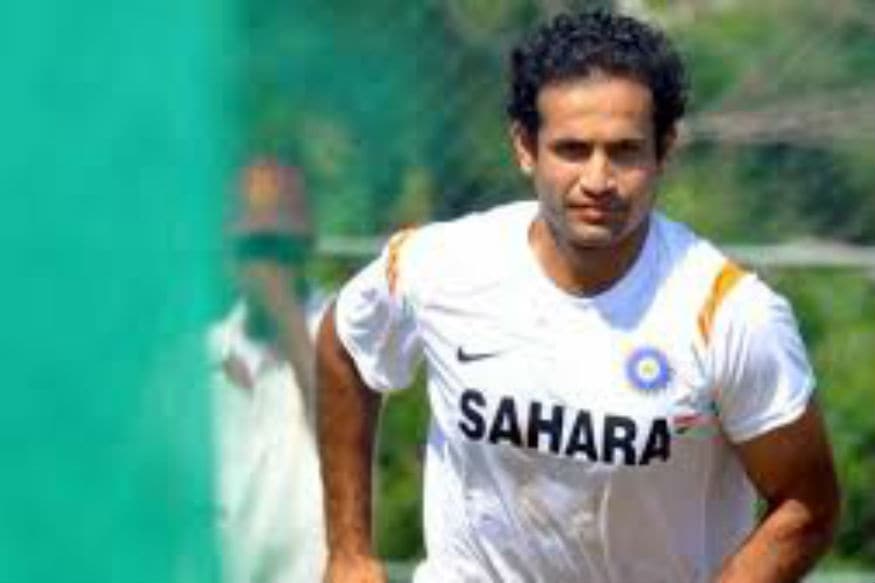 Whilst most cricketers are looking for ways to keep fit and most former cricketers are busy finding ways to make the process of resumption of the game around the globe a success, India's Irfan Pathan's been facing up, ducking and swaying away from the various volleys of hate he has been subjected to in recent months.
The all-rounder, who left an indelible mark on Indian cricket, has been using his social media accounts to create awareness against hate and violence.
Excerpts from the interview:
Q) We are witnessing a different version of you, someone who speaks his mind boldly and honestly. In your own words, your opinions are as and Indian and for India and you will not stop. But what motivates you to speak your mind and what's driving you this time?
A) I have always believed since my childhood, as my parents taught me. I believe in unity. We are the most beautiful country in the whole world, we have so much diversity. I feel that this the right time for the whole country to be united. I feel there is so much going on, especially the way the media is portraying our country. When I travel abroad and if people say something negative about my country I don't like that. Especially, so much is going on social media. I feel it's time we have strict rules in place so that no one can come and spread hate, no one should be allowed to have fake accounts because that can have a negative impact on someone's life. I've always said this country is my team India and everyone needs to come together and work as a team in one direction that is to make the country progress and keep the country united.
Q) One of your tweets that went viral, where you got a lot of support as well as backlash by some. You talked about the prevalence of racism on the basis of faith. When someone is denied a home on the basis of faith, what made you tweet that?
A) It is not racism but a part of racism. There are different types of racism happening across the world and we've seen that when we've travelled. We've also been on the receiving end and have been a victim of racism. People have called me names because I am an Indian and I didn't appreciate that. We have seen what's happened in the past in the US and Africa and what's happening right now as well. Racism or reverse racism, nothing is acceptable. The whole world needs to understand that if we don't talk about it, it'll continue.
When I spoke about Jamia students, many people didn't like that. And I was very surprised by that because I had only talked about the safety of students, nothing else. I didn't talk about the political agenda around it, it doesn't bother me. Whatever the political scenario is, everyone is aware of it. Different people work differently, behave differently, support different parties and that is all fine. I had only raised the issue of student safety, yet I received a lot of flak and it was then that I decided that from now on, I will speak my mind. I will talk about issues and I will try to make people come together at least by my own words and in my own way and there is nothing wrong with it.
When I spoke on racism, lots of people supported me. Some fake accounts did come after me but those accounts are handled by some people, could be anyone from our country or even someone outside the country. Which is why I feel time has come to have a strict law against fake accounts. They should be banned because they can create a big issue.
Q) Unlike many celebrities who chose to stay silent on the Jamia Millia Islamia university incident in December 2019, you spoke up. What kind of attack did you face and was it hurtful?
A) I have a family and I have so many friends and they had to read all that. So obviously, that's very hurtful and negative. When people on social media call me different kinds of names which I don't think I deserve or anyone for that matter, deserves to be called a terrorist, a jihadi and what not. Some of the names I've been called, I can't even repeat on a public platform. It's really hurtful. But keeping those hurtful sentiments aside, I will continue staying positive. But yes, when people call you different kinds of names with so much hate and negativity, obviously it hurts, since I'm a human after all. It hurts.
Q) What is it about your upbringing that makes you take a stand for what's right. Does it have anything to do with your upbringing?
A) I was born and brought up in a mosque. My father was a priest, he used to give azaan. We used to sweep the mosque, we used to clean the mosque. But lot of people don't know this… there was a mosque and there was a temple. And my uncle's house had a single door which used to connect the mosque and the temple. The upbringing I had is all thanks to my father. He didn't believe in different sects of Islam. He believed that all humans, be it Hindus or Muslims or Christians, they all have faith. If we believe God is one, then we should be one too. That's the kind of upbringing I've had.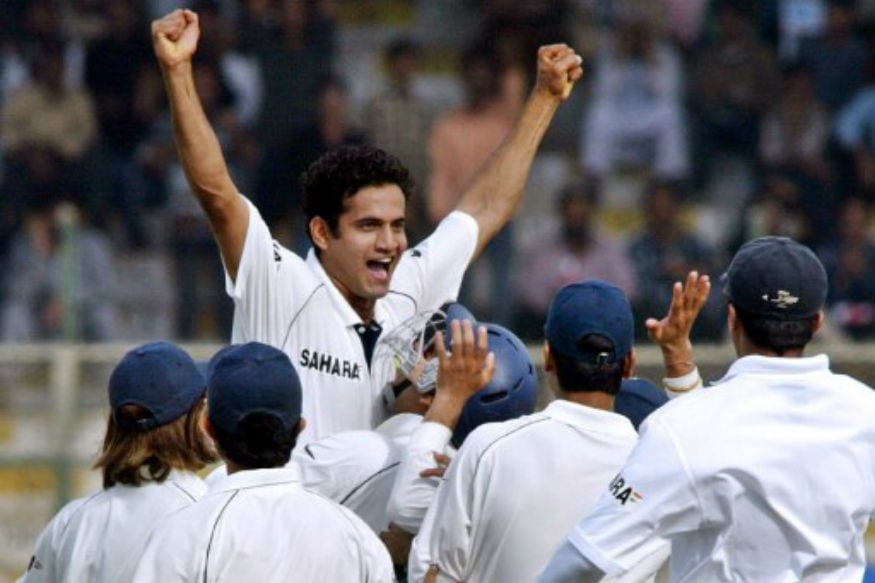 When I came back from Australia and Pakistan in 2004, all of Baroda was excited to meet me. I used to still live in s mosque, back then. People used to come to meet me since 7 in the morning. They were excited to meet this 19 year old boy who's made a mark for himself, played for India. I used to not get enough sleep. So one night I asked my father to not wake me up early morning, the next day. I wanted it to be my rest day. But my father still woke me up at 7 am the next day because 3 pandits had come to my house to invite me for a big pooja that was happening in a big temple in Baroda. My father said that had it been anyone else, I wouldn't have woken you up. But when the pandits have come to invite you, you must accept their invitation. He had also asked me to get Prashad for him. He told me that even in the future if a person from a different faith comes over to invite you for something, never say no. That's the kind of upbringing I got from my father and that's what I want from the whole country.
I have been to a church with Robin Uthappa and it was amazing. At the same time, I follow my religion well too, I fast, I offer prayers. But every human is the same and people should understand where I come from. Even if they don't understand, it's fine. If not today, tomorrow you will. We all are the same, no matter the faith. That's the kind of upbringing I've had. And I think that's the kind of upbringing we should never forget. I'm not the only one who is different. We all need to come together and make a difference.
Q) You're a father now too. Are you apprehensive of the kind of hate that's also prevalent, the kind of online harassment that you're facing?
A) Not at all! I feel as a country this is just a phase we are going through and I think we will overcome it. India is a country that has withstood all. Those Englishmen came and ruled us for so many years, they've destroyed our country so much but we survived. We got up and started running. We can become a superpower because we have such a huge number of youth in our country. It is a little bit of hate that's visible on social media and some people in reality also. But our youth needs to come together and I don't feel apprehensive but optimistic.
Q) On social media, there's a lot of talk on who is a nationalist and who is anti national. What according to you is true nationalism?
I believe that if you're doing your work very very honestly, if you have a good feeling for your country in your mind, in your heart, through your work, you are a nationalist.
Not everyone can go and fight on the border. They are the true heroes. I would be the first person to go to the border and wave the national flag if I could. But you should have the feeling that if need be, you will go on the border and help out our jawans. Until then, if you are doing your job honestly, properly, doing the right thing, not creating a rift, keeping everything together than that's nationalism and that's true patriotism.
If you make a small business bigger at the international level and do something good for your country than that's also nationalism.
Being a keyboard warrior on social media, spreading hate is not nationalism.
Q) Is politics on the cards for Irfan Pathan? There's a buzz that you could join politics. Is that a possibility for you?
A lot of people are asking me that ever since I started speaking out, publicly. People do that when a certain celebrity starts speaking on public interest, they think he may be joining politics. It doesn't have to be that way. If you're in the system, it's true that you can do much more work, much better work, day to day and you can do to make a difference.
Look, tomorrow if I decide to join politics there is nothing wrong in it. It's a way of serving the people and giving back to the country. The country has given me a lot. I've played for India in the past and I can play for India in another field. So there's nothing wrong if and when that happens.
I have been offered to join by not one but more than one political party in 2014 as well as 2019. But I said no because that's not what I want at the moment. But yes, I do want to make a difference and I try to in my own way.
Q) In all that hate that you're getting from the troll army, you're also getting a lot of love and support…
A) I have no doubt about that. I've got immense amount of love and support from the people. In my heart I have no regrets and I have no hate for anyone. Even those who are using foul language against me and who are creating a rift, it doesn't matter. It is said that if you want to clean the muck, you have to get in there, get yourself dirty. Clean yourself and move forwards. I'll keep sharing positivity. I know 99% people love me. And I'm sure the remaining 1% will also stop hating.


[ad_2]

Source link