[ad_1]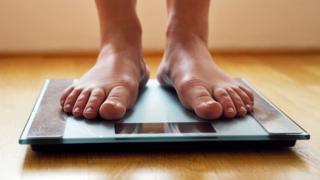 "Buy one get one free" deals on unhealthy food will be banned as part of the government's bid to tackle obesity in England.
The plan will also include restrictions on where foods high in fat and sugar can be promoted in store and new rules for displaying calories on menus.
A ban on junk food adverts before 21:00 has been confirmed – for the whole UK.
Boris Johnson said the plans would help "reduce our health risks and protect ourselves against coronavirus".
The prime minister will unveil the strategy later amid growing evidence of a link between obesity and an increased risk from Covid-19.
Government statistics showed nearly 8% of critically ill patients in intensive care units with the virus have been morbidly obese, compared with 2.9% of the general population.
The move marks a change in stance by the prime minister, who has previously criticised levies on foods high in salt, fat and sugar – and described his views on tackling obesity as "libertarian".
But Mr Johnson's experience in intensive care during his treatment for Covid-19 is thought to have contributed to his changing position.
Writing in the Daily Express, he said: "We all put things off – I know I have. I've wanted to lose weight for ages and like many people I struggle with my weight.
"I go up and down, but during the whole coronavirus epidemic and when I got it too, I realised how important it is not to be overweight."
Five years of dithering?
The announcements on obesity certainly have a familiar ring about them.
That's because in 2015 David Cameron's government was briefing that an ambitious obesity strategy, containing many of these measures, was being planned.
But the mood music changed when Theresa May took over.
A much watered-down plan was published in the middle of summer recess in 2016 and many of the tough measures dropped – although the sugar levy went ahead.
But in 2018 a new plan – or updated plan, as it was couched – was published, re-emphasising the need for action.
When Boris Johnson became prime minister the following year though he sounded unconvinced, calling for a review of so-called sin taxes.
It now looks like his appetite for action has changed too.
The turbulent nature of our politics in recent years has not helped, but many argue we have had years of dithering on obesity.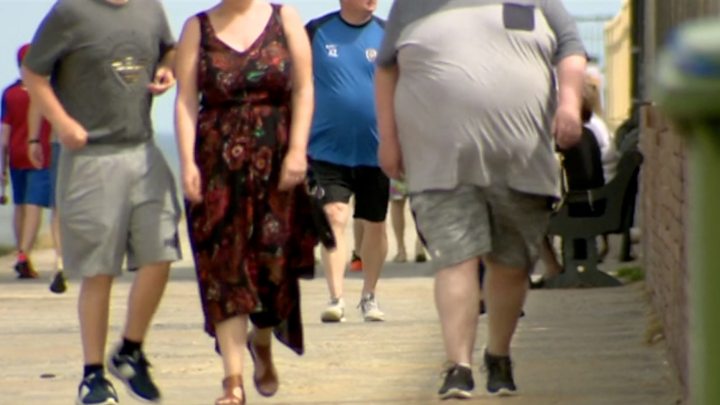 Along with the ban on TV and online adverts before the watershed, the government said it would hold a consultation on whether to stop fast food adverts online altogether.
Labelling of calories on menus will apply to any restaurant, cafe or takeaway chain with more than 250 employees, and another new consultation will be launched around plans to provide the same information for alcoholic drinks.
Sue Eustace, director of public affairs at the Advertising Association, said the "extreme" and "unnecessary" measures would have little effect in reducing obesity, and warned they could have "wide ranging ramifications" for food businesses and online publishers trying to financially recover from the pandemic and the lockdown.
She told BBC 5 Live's Wake Up to Money programme: "We have some of the strictest [advertising] rules in the world already and children's exposure to high fat, salt, and sugar adverts on TV has fallen by 70% over the last 15 years or so, but there's been no change to obesity, so we don't think these measures are going to work."
She warned that the measures could impact a "whole range" of household products that people do not necessarily view as junk food, and questioned whether this would restrict businesses like local fish and chip shops from putting their menus online for customers.
'Radical changes'
The new measures will be accompanied by expanded weight management services from the NHS – including online tools and "healthy weight coaches" to support patients – and a national campaign to help people lose weight and eat more healthily after the "wake-up call" of coronavirus.
GPs will be encouraged to prescribe exercise such as cycling and other activities and next year doctors will be offered incentives to provide help for people who are obese.
Writing in The Daily Telegraph, Health Secretary Matt Hancock said: "This deadly virus has given us a wake-up call about the need to tackle the stark inequalities in our nation's health, and obesity is an urgent example of this.
"If everyone who is overweight lost five pounds it could save the NHS more than £100 million over the next five years. And more importantly, given the link between obesity and coronavirus, losing weight could be life-saving.
"Obesity is one of the greatest long-term health challenges that we face as a country."
Health experts have welcomed the moves, but said the government should go even further.
Adam Briggs, of the Health Foundation think-tank, said it the strategy was "likely to be a missed opportunity".
He said there were multiple factors that contributed to obesity, adding it was important to also address the role economic and social factors like poverty and unemployment that "drive poor health and inequalities".
He also pointed out that public health budgets held by councils had been cut over the years.
Am I overweight?
The NHS says most adults with a body mass index (BMI) of 25 to 29.9 are overweight, while those with a BMI of 30 to 39.9 are classed as obese.
Body mass index is calculated by dividing a person's mass in kilograms by the square of their height in metres.
Another measure of excess fat is waist size – men with a waist of 94cm or more and women with a waist of 80cm or more are more likely to develop obesity-related problems.
Dr Alison Tedstone, chief nutritionist at Public Health England, also backed the strategy, saying it would "save lives".
"These bold measures will help us tip the scales on obesity. The argument for action is the clearest it's ever been," she added.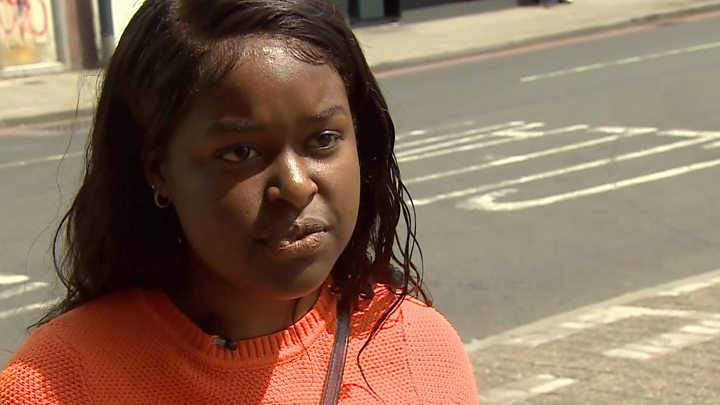 Michelle Mitchell, Cancer Research UK's chief executive, said: "This is a landmark day for the nation's health.
"Being overweight or obese puts people at risk of many diseases, including 13 different types of cancer, and disproportionately affects people from poorer backgrounds so the plan will hugely help to level-up the country and build a healthier population."
Professor Dame Parveen Kumar, chairman of the British Medical Association's Board of Science, said: "The BMA has long been calling for new ways to tackle obesity and we are delighted to see that the government has sat up and listened.
"What we need now is for this strategy to be actioned as quickly as possible, with the promised expansion of NHS services delivered in full, with adequate resources and funding, to ensure that those struggling with their weight can get the support they need and deserve."
But Adam Briggs from the Health Foundation said: "There is little sign of policies that will address the root causes of obesity."
[ad_2]

Source link