[ad_1]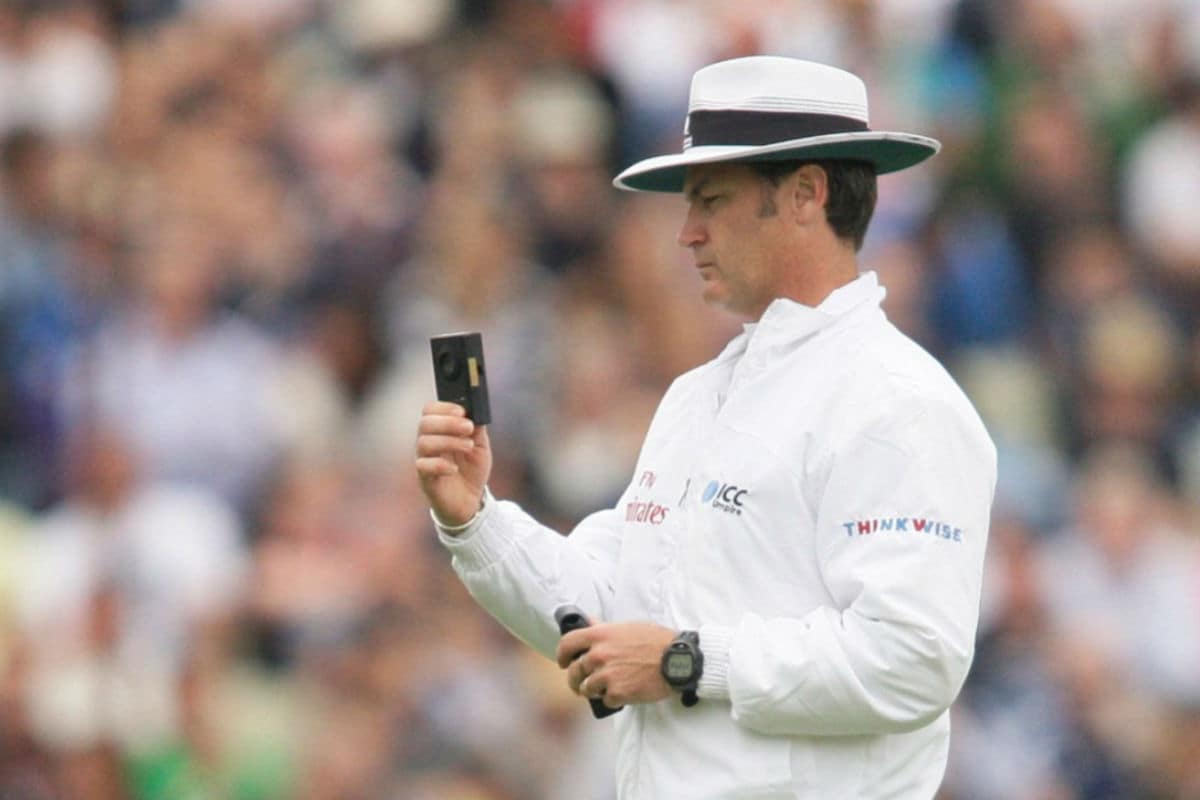 Simon Taufel, back in the day, was widely regarded as the best umpire in the world. In fact he won ICC Umpire of the year for five consecutive years from 2004 to 2008. But he did make his share of mistakes, especially against Sachin Tendulkar.
ALSO READ | Virat Kohli & Sachin Tendulkar Offer Condolences to Air India Crash Victims
Taufel recalled the time when Paul Collingwood bowled to Tendulkar, and the ball hit the shoulder of the batsman. Yet the umpire thought it would go on to hit the stumps. He said on 22 Yarns podcast hosted by Gaurav Kapur, "Well, I'm thinking, shouldered arms, so benefit of the doubt probably to the bowler, and I've given Sachin out after a bit of thought."
"Now, of course, Sachin's not happy with the decision. It's unusual for him to stand around, and he did stand there for a little bit of time, and then he went. I could see that he wasn't happy.
"[…] Later on Hawkeye showed that the ball was predicted to miss the off stump by maybe an inch. And I just knew what the response was going to be like from world cricket; so I didn't open Cricinfo, I didn't read any newspapers, I knew that I was going to be… not the flavour of the month in the media.
"The following morning I happened to pass by Sachin on my normal morning walk out to the middle […] and I come across Sachin and I said, 'look, yesterday I got it wrong, you know? I've looked at it, I got it wrong.' He said, 'look, Simon, I know.' He said, 'you're a good umpire, you don't often get many wrong, it's okay, don't worry about it.'
"And out of that sort of exchange, which wasn't an apology for the sake of making him feel better or me feel better, it was just an acknowledgment that we were both out there doing our best. This is sport, and I wanted to acknowledge that I knew the fact that he was unhappy, and I was doing my best to make sure that that didn't happen again. That was really the underlying message.
"[…] I'm a big believer that breakdowns lead to breakthroughs, and I think that was an example where Sachin and I had a moment that wasn't particularly pleasant, and I wanted him to know that I took my job seriously and I was going to make sure that that didn't happen again. And I think out of that exchange, that relationship bank account got a massive credit because I think that breakdown moment did lead to a breakthrough.
ALSO READ | Azhar Mahmood Reveals How Shahid Afridi Used Sachin Tendulkar's Bat to Score Fastest ODI Hundred
"We have an ongoing mutual respect for each other and our abilities, because I've got Sachin wrong a number of times, not just on that one occasion. I've got the best in the world wrong. And I've learned from all those examples, but one thing that will always be with me, apart from those mistakes, is the respect and the trust and the integrity of our relationships as we go forward."


[ad_2]

Source link